Venus in Aquarius by Chris Klein-Goss, Astrologer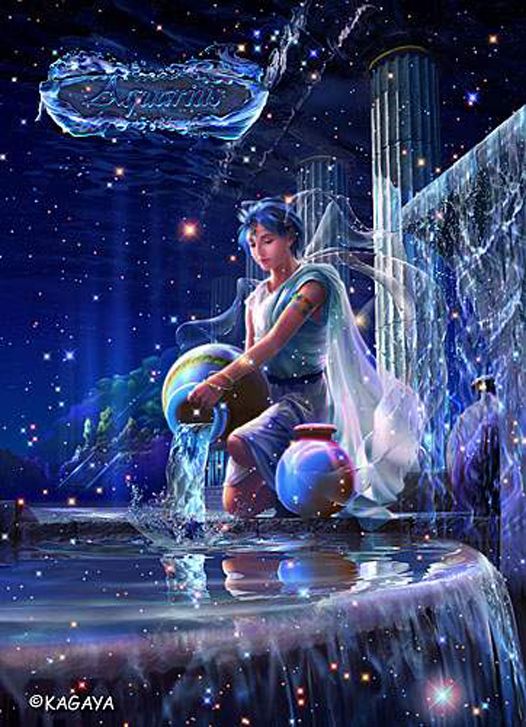 Venus is traveling through the sign of Aquarius from 17 January through 11 February 2010.
We feel like original thinkers of the spirit now. We have brilliant, electric flashes of inspiration, and we want them to be free-to-roam anywhere our minds take us; mostly, on the future.
Insights begin to take form now, whether we are wrestling with our own insecurities, the dilemma of incompatibility in our relationships or inequalities we see in the world. The issue of gay-marriage is sure to gain additional public focus at this time.
Music is universally appealing by it's very nature, and music made by electronic equipment can hold a particular appeal at the moment. We want to explore new and different tones and their combinations, sometimes the more unusual, the better.
Our creativity and artistry may draw inspiration from the prairie landscapes and architecture of Frank Lloyd Wright, or the intricate beauty of the temples of Ancient Arabia. Exotic jewelry made from shells of the world can captivate our spirit or we may discover ourselves succumbing to an inspiration for a sudden get-away trip to the seashores of Brighton in Great Britain. We are drawn to the unique, the unusual, and fall in love instantly with mental connections made now.
Our compassion has no boundaries at this time, and many will find themselves becoming involved in relief efforts for the people in Haiti who recently suffered a major earthquake, accompanied by the overwhelming task of recovery.
We may discover ourselves passionately in love with an illuminating book, an inspirational film, or a personal crusade to make the world a better place. Individual love takes a back seat just now, to the collective, and the love we feel for humanity.
Famous Personalities with Venus in Aquarius include: Aretha Franklin, Gloria Steinem, Bruce Willis, Franklin Delano Roosevelt, and Soupy Sales.
Chris Klein-Goss may be reached at:  28librasun@bellsouth.net
Venus rules perfumery and scent. To help you tune to the energies of Venus in Aquarius our Awaken to Grace selection for this aspect is:
Clear Mind Clear Heart – Exotic Blue Lotus oil combines with 13 other essential oils to create this formula. Opens the mind and heals the Heart so that they can work together for your highest good and the highest good of all.

You can follow any responses to this entry through the RSS 2.0 feed. You can skip to the end and leave a response. Pinging is currently not allowed.